Civis gives your organization the power to automate, or schedule, almost anything you do in Platform. This allows you to create customized and complex workflows in which data is ingested, transformed, and enhanced - saving your organization time through eliminating these repetitive, manual tasks.
Where to Set Up Automation
Once you navigate to the three dots in the top right corner, select the clock icon with "Automate"
Schedule
You can set a job to run on a daily, weekly, or monthly schedule.  Once you toggle the Automate switch, you can select which day(s), hour(s), and minute(s) you would like your job to run on.
For example, if you want a job to run on Sundays and Thursdays at 4 AM and 7 AM, you could make the following selections.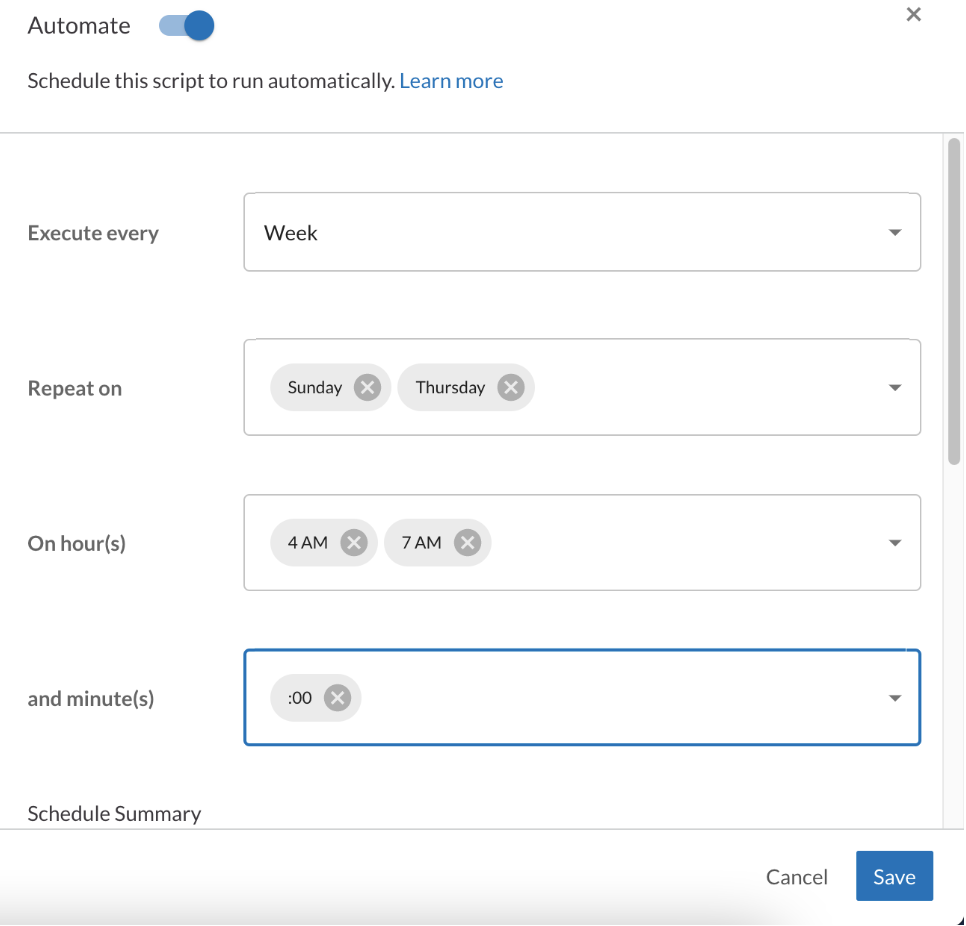 Please note that jobs cannot have concurrent runs. To avoid issues, make sure that there's enough time for the job to complete before its next run is scheduled to start.
Workflows
Jobs can also be automated by adding them to a Workflow. Workflows allow you to connect multiple tasks and run them sequentially or in parallel. Workflows can also be scheduled to run at specific times, just like jobs. To learn more about workflows, see our Workflow documentation.
Email Trigger
You can generate a unique email address for each job that when emailed, will start the job it is associated with.  In order to access this feature, click on the Generate email address link at the bottom of the automation pane of any job page.